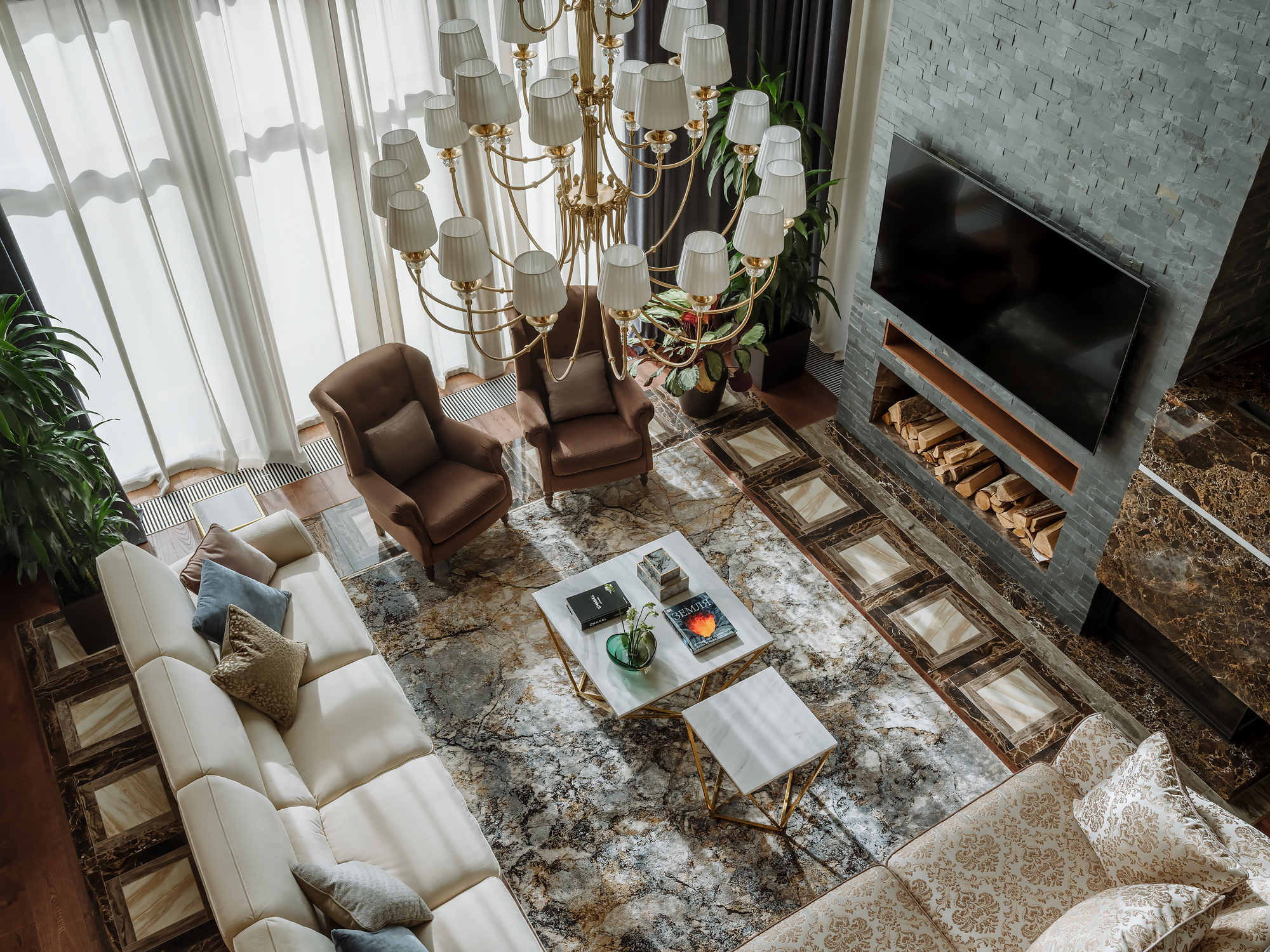 Portfolio: interior design of elite apartments, villas and business areas
Our successful turn-key projects executed in Moscow and other cities is the result of our team's competent work:
The designer is responsible for visual image performing questioning, development of detailed interior concept, collages and visualization
The architect is responsible for technical component thus creating planning solutions, drawing plans, layouts, integrating complex engineering systems, performing author's supervision
The buyer is responsible for purchases and delivery of goods, assemblies
The project manager is the head of project and follows the coherent actions of the team being responsible to the customer for time, coordination and consequence of work also supervising the realization and budget of the program
Projects
Services Costs
The cost calculation is based on the initial data including the type of object and total area. View and desired style of interior, urgency and object location also influence the price. The studio designer carries out detailed questioning of the customer. The price is determined in accordance with the results of the questionnaire analysis. Each project is calculated completely individually.
Order Turn key Interior Design
Making bold designer dreams come true is real! Our portfolio is the visual proof to that. Shall undertake all commitments, carry out works from concrete to the ready project, perform full range of works. Our manager will consult and advise at every stage.